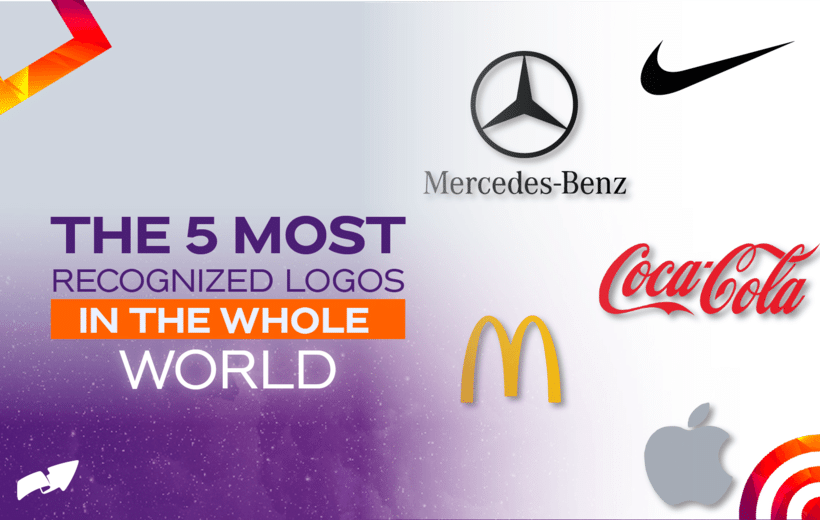 Logos are a fundamental part of any company's corporate image. Some logos become true icons that transcend the borders of their companies and become a symbol recognized worldwide. In this article, we want to introduce you to the 5 most recognized logos in the entire world.
• Apple: The bitten apple logo is one of the most iconic of all time. Since its creation in 1977, the logo has evolved, but always maintaining the essence of the bitten apple. The minimalist and elegant design has been key to its worldwide recognition.
• Coca-Cola: The Coca-Cola logo is another of the most recognized worldwide. The cursive design and the use of red and white colors are unmistakable. The brand has known how to maintain its image over the years, becoming a true cultural icon.
• Nike: The Nike «Swoosh» is another great reference in the world of logo design. The simple and dynamic design perfectly conveys the values of the brand: sport, movement, and energy. The image has become a symbol of motivation and personal improvement.
• McDonald's: The McDonald's logo is a perfect example of how a simple design can become a true icon. The golden arches are recognized worldwide and have become a symbol of fast food on a global level.
• Mercedes-Benz: The Mercedes-Benz logo may not be as recognized as the previous ones, but it is undoubtedly one of the most elegant and sophisticated. The star-shaped design is a direct reference to the quality and innovation of the brand, becoming a symbol of luxury and prestige.
These 5 logos have become true cultural icons recognized worldwide. Each one of them has a story and values behind it that they have known how to transmit perfectly through their design. What is your favorite logo? Leave it in the comments!