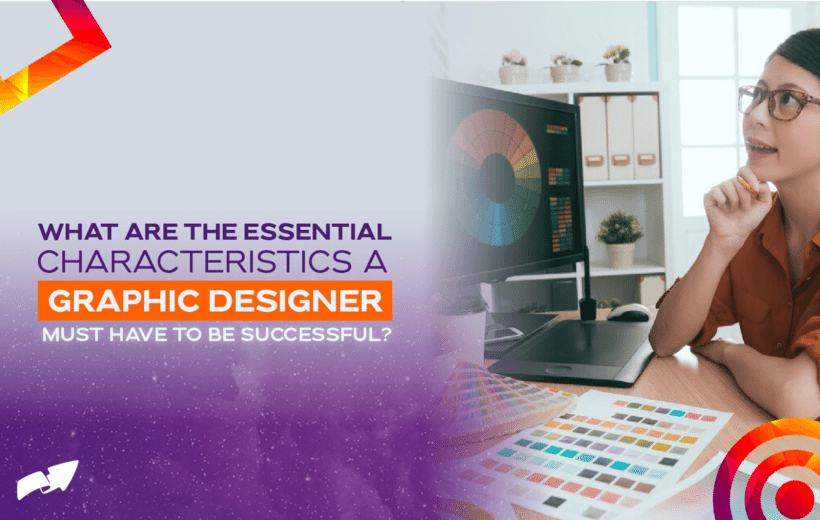 Graphic design is a constantly evolving discipline, and to be successful as a graphic designer, a series of characteristics and skills are needed. Here are some of the essential characteristics a graphic designer must have to stand out in their field.
Creativity: one of the most important characteristics a graphic designer must have is creativity. They must be able to think outside the box to create innovative and attractive designs for their clients.
Technical knowledge: although creativity is important, it is also essential to have solid technical knowledge in graphic design programs such as Photoshop, Illustrator or InDesign. This way, you can bring your ideas to reality and create professional and quality designs.
Curiosity: another important trait of successful graphic designers is curiosity, as this characteristic allows them to stay up-to-date with the latest trends and developments in the world of design. It also helps them explore new forms of visual expression and expand their creative horizons.
Flexibility and adaptability: the world of graphic design is changing and constantly evolving, so it is essential for a graphic designer to have the ability to adapt to changes and be flexible in their work. This includes being able to work in different formats and platforms, as well as being willing to constantly learn new things.
Communication and empathy: finally, a successful graphic designer must be able to communicate effectively with their clients and understand their needs. Empathy and the ability to put themselves in the client's shoes are fundamental characteristics that will help them offer effective solutions and meet their clients' demands.
To be a successful graphic designer, a series of characteristics and skills are needed, ranging from creativity and technical knowledge to flexibility and empathy. If you want to stand out in this field, it is essential that you work on developing these abilities and maintain an open and curious attitude towards the world of design.