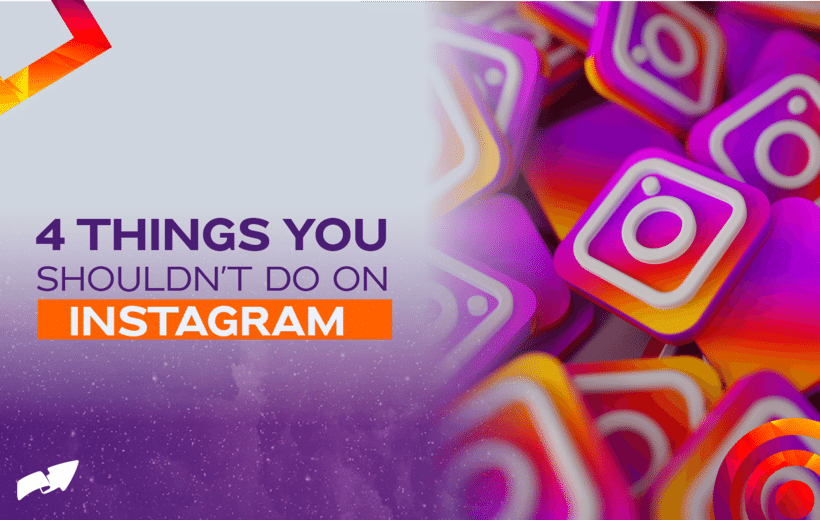 Instagram is a powerful platform for building your brand, connecting with your audience, and increasing your reach. However, there are also certain practices that you should avoid in order to not damage your reputation and lose followers. Below are the 4 most important things you shouldn't do on Instagram.
Buying followers
Buying followers may seem like an easy way to increase your presence on Instagram, but it's actually an ineffective and harmful strategy. Bought followers are usually fake or inactive accounts that won't interact with your posts. Additionally, Instagram penalizes these types of practices, which can harm your organic reach in the long run.
Posting irrelevant content
It's important that the content you post on Instagram is relevant to your audience and aligned with the values and personality of your brand. If you post irrelevant or low-quality content, it's likely that you'll lose followers and decrease your reach. Make sure you have a clear content strategy and only post the best and most relevant content for your audience.
Ignoring your followers
One of the main attractions of Instagram is the opportunity to connect with your audience and build meaningful relationships with your followers. If you ignore your followers or don't respond to their questions or comments, it's likely that you'll lose their interest and loyalty. Make sure to dedicate time to interact with your followers, answer their questions and comments, and build authentic relationships.
Abusing hashtags
Hashtags are a valuable tool for increasing the reach of your Instagram posts. However, it's important not to abuse them. The excessive use of hashtags or the choice of irrelevant hashtags can seem spammy and decrease the perceived quality of your content. Make sure to use relevant hashtags strategically, without abusing them.
Instagram can be a powerful platform for building your brand and connecting with your audience, but it's important to avoid certain practices that can damage your reputation and reach. Avoid buying followers, posting irrelevant content, ignoring your followers, and abusing hashtags. By doing so, you'll be able to maintain a solid and effective presence on Instagram and build authentic and lasting relationships with your audience.